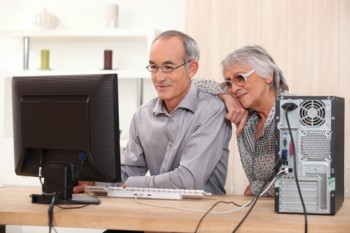 A digital health and wellbeing learning centre is to be scaled up across England after a successful pilot, NHS Digital has announced.
The digital health hub, which was established in 2018 in Nailsea, helps people improve their digital skills and confidence, so that they can engage with online services.
The pilot, part of the NHS's Widening Digital Participation Programme, has so far engaged 1,340 people including those with dementia, diabetes, autism and those acting as young carers.
A partnership between local NHS services, Nailsea Town Council and Healthwatch, the health hub – known as 65 High Street or 'Nailsea Place' – helps people learn how to use Skype, order repeat prescriptions, and choose a preferred hospital provider.
NHS Digital now plans to scale up the initiative after demand increases from councils in North West London, the Wirral, Blackburn, Middlesbrough and Stafford.
'The digital revolution has created disadvantages which did not previously exist, and many people feel excluded and left behind,' said Ian Morrell, development manager at Nailsea Town Council.
'At No. 65, we have aimed to build trust with the local community, and provide one-to-one support, introducing people to technology in an accessible way so they can see the benefits digital can provide.
'When people come to us for help with technology, the first thing we do is find out what they need – so we are providing a service that is led by users, and which ensures they get what they want from the support we can offer.'?