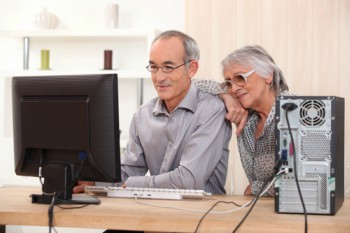 With an online portal the entry point for most Universal Credit (UC) claimants, basic questions are being asked about how easy it will be for people to correctly apply for and receive their benefits, without receiving delays on receipt of benefits. This, in turn, has significant implications for housing associations that rely on the timely payments of benefits to ensure their already tight margins don't get any tighter.
For the claimants, it's not hard to imagine that a delay in receiving basics payment could be, at times, nothing short of catastrophic. For housing associations, who collect up to 65% of their income via benefits (with roughly 50% of residents on housing benefit), the consequences, while less dramatic, are severe.
Housing associations are already in a tough situation, having seen incomes reduced due to recent rent reductions. From our conversations with them, they are telling us that there needs to be what's described as an overall 'net nil' impact on those finances. Some associations are already showing an increase of 75% in arrears for those moving across to UC, and the rollout hasn't even begun in full. It is not dramatic to say that the problem in UC payments could result in some associations going bankrupt.
The fix
Given that many residents' main source of income will be via the UC method, the challenge for claimants, Government and all stakeholder is how to get people to engage digitally while avoiding significant delays in UC applications.
Our experience tells us that the first obstacle is getting people to actually attend a digital workshop. With lives, full of stress and concern, getting a resident to attend a workshop – which might be wrongly perceived as another way to criticise perceived inadequacies – can be a difficult sell. We utilise a variety of methods to combat this, from guerrilla marketing to 'nudge' behavioural change theory, to positively encourage this attendance. We talk to residents in ways that are clear and jargon-free, no blame is ever ascribed to their lack of knowledge and we use the communication channels that they use, such as text messaging or mobile phone calls. We also incentivise people, whether that's free prizes from local businesses to using tempting food treats. Sounds simple, but it works.
These marketing and engagement devices encourage people to attend events, but the content of the workshop is, of course, crucial to maintain attendance. One area we've found particularly powerful is a successful replica UC portal for practicing and getting used to the online form - www.we-are-digital.co.uk/help. This warms residents to the structure, questions and information they need for when they fill in the actual form, answering many of their concerns ahead of time – a move we'd like to see replicated nationwide.
In addition, it is important to consider that, once claimants start filling in their forms, they will still need support and reassurance. For housing associations, we recommend promoting the toll-free UC telephone support claims line – which residents can call to get support over the phone to complete a real claim, regardless of which HA they are from. For the most difficult cases, in-home support is also an option, with a tutor taking them through a real claim, one-to-one. Ultimately, these methods will help to prevent sanctions and decrease arrears.
With a delay in UC rollout politically unpalatable, the emphasis is on increasing claimants' skills base, and quickly. This urgency of this expediency is most pronounced on housing association tenants.
It is our belief that a strong digital inclusion strategy can be the difference between successful adoption of UC and a potentially devastating one that impacts negatively on claimants and housing associations alike.
Matthew Adam is chief executive officer of We Are Digital