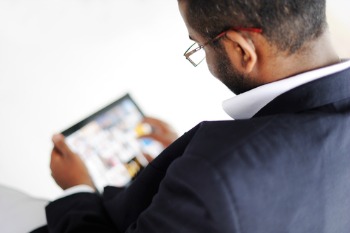 As we say in BT it's good to talk. But talk needs action to drive change. For local authority CIOs, trying to drive their reluctant members to digital, and getting them to take that critical first step can be a challenge. And, bold changes require bold decisions, so goes the old mantra, but this needn't be as scary as it sounds.
By harnessing and understanding the power of technology, local authorities can quickly realise that failure is an option and, in fact, sometimes even a necessary one.
At the recent Smart Essex launch event, held at BT Tower, I had the opportunity to meet with, and listen to, a fascinating range of people from across both the private and public sectors, including local government.
A theme that quickly emerged on the day was the need for faster rollout and testing of public sector innovations. Speaker after speaker shared their experience of rising expectations of digital services from the public and the growing challenges of measuring up to these expectations with the online services they provided.
Technology, it was agreed – or more accurately – new ways of thinking about services and how they can be better delivered using technology, is the key to keeping up with this pace. It was argued that progress will be made by being prepared to trial interesting ideas and approaches on a regular basis, accepting that some will fail and allowing them to fail quickly while moving on to the next idea.
The thinking is that, in doing so, effective innovations rise to the top and already have a demonstrable use case to justify further time and investment. In essence to take an entrepreneurial approach to digital transformation – fail fast to succeed sooner.
So how will this work in practice? One, albeit small scale, example given at the event came from the CIO of Essex County Council, who vowed to remove all the printers from the council's offices, to reduce the amount of paper used and to accelerate the adoption of digital culture within his own environment.
Elsewhere, more service-user led examples included everything from apps to help connect local mums-to-be to data mining technology that can shed light on levels of child literacy, domestic abuse and even isolation within local communities.
While much of the talk at the event was about being more agile and moving away from endless meetings and 'decisions by committee', in other words 'less talk more action', I also detected a note of caution being sounded by some I listened to and spoke with. They felt that, in the rush to meet public expectations there is a real danger of 'throwing the baby out with the bath water' by neglecting the role of consultation in this process, particularly with those on the frontline delivering the service. Concerns that I share.
A good example of this is an anecdote I heard recently about nurses being issued with tablet devices, only to realise that they had nowhere to put them. The health trust then took the decision to redesign the nurses' uniforms to hold the tablet, presumably at great expense, but because at no point did anyone think to consult with the nurses about their actual wants and needs, take-up was poor.
It may seem like stating the obvious but this is not a set of challenges that will be solved by technology alone. If you deploy technology without first engaging with the service users and/or consulting with those on the front line dealing with those users' concerns, you won't ever achieve the right outcomes. That process of consultation, collaboration and learning – to some extent – by trial and error is central to the success of this more progressive approach.
Phil Brunkard is Chief Information Officer, BT Local Government and Health