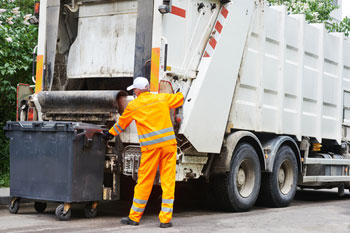 Derby City Council's share of the city's £47m commercial waste market is set to gain a 'significant' boost with the launching of a new combined commercial waste service.
The council's cabinet will consider whether to back proposals for a combined commercial waste service with Nottingham City Council next Wednesday, in what is the latest development of the Derby-Nottingham Metro Strategy.
Nottingham City Council currently provides services to close to a quarter of the city's £20m commercial waste market, which means business customers can access discounts and a wide range of collection dates and times.
Research undertaken by the two authorities shows that by adopting a more commercial focus the Metro service will help grow Derby council's share of the £47m Derby market, which presently stands at 3%.
'Commercial waste is an ideal area for us to look at how we can bring benefits to local people and businesses in both Derby and Nottingham through the two City Councils working more closely together,' said Cllr Asaf Afzal, Derby City Council's Cabinet Member for Neighbourhoods and Public Protection.
'The new 'Metro' service demonstrates a true partnership and will maximise potential income which will make a direct contribution to protect frontline public services for residents of Derby and Nottingham.
'Sharing services is part of our vision to move beyond efficiency and transform the way local services are delivered for the benefit of communities.
'It enables local authorities to improve productivity, bringing us closer together to share innovation and learn from each other.'