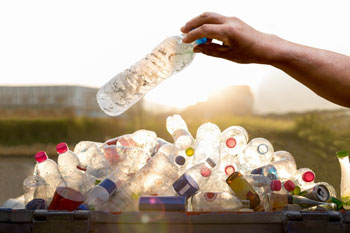 Local authorities across England could save up to £35m every year if a deposit refund system (DRS) for drinks containers was introduced, environmental charity says.
A number of councils have expressed concerns that a DRS would lead to a reduction in their income, as people use the scheme to recycle their bottles and cans rather than kerbside recycling systems.
However, Keep Britain Tidy - along with a number of other organisations - has analysed data from eight local authorities, including those with high and low recycling rates, and found that individually they could make savings of between £60,000 and £500,000.
Councils could loose income because of the reduced number of cans and plastic bottles in the kerbside collections to sell to recyclers, the charity found.
However, the research suggests authorities would make a net saving because they would need fewer containers to collect and sort. They would also save thanks to the lower levels of littering and reduced landfill charges.
Allison Ogden-Newton, chief executive of Keep Britain Tidy, said: 'There is no doubt that introducing a deposit refund system would reduce littering in this country but, until now, there has been a concern that it would have a negative impact on cash-strapped councils.
'This report shows that in fact a DRS would create savings for local government.'