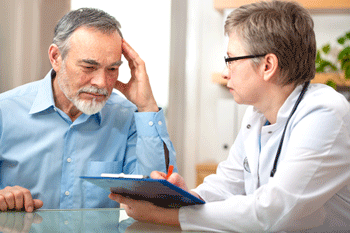 Long-term sustainable funding must be provided to help support people with dementia, local government leaders have demanded.
The Local Government Association was responding to a report by the Alzheimer's Society which said people with dementia have spent almost £15bn of their own money in the last two years waiting for Government care reforms.
The LGA said the Government must publish the long-awaited green paper outlining possible future funding options and solutions to the crisis in adult social care.
Ian Hudspeth, chairman of the LGA's community wellbeing board, said: 'Local government stands ready to host cross-party talks to kick-start this process and make sure we get the answers and certainty we need, so that people can continue to receive essential care and support.
'The upcoming spending review and much-delayed Government green paper needs to provide the long-term sustainable funding solution which adult social care, including those with dementia, urgently needs.'