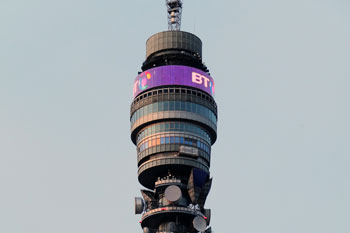 BT has been transforming services in local government for over ten years. In that time we have seen many changes in how technology is funded, delivered, and consumed.
BT's own transition to a digital organisation has already proved that it is possible to do more with less and improve the quality of the service experience on a large scale. Delivering public services by digital means carries with it a heightened responsibility for citizen data and the need to be able to defend against rising cyber security threats. Security is now a key factor in the decision-making process for local authorities and they must seek out trusted partners with experience and the ability to take a holistic view of their organisation and the services it provides.
Doing more with less requires an uplift in IT literacy across all public sector organisations and it was encouraging to hear chief executives at the round table recognise that by increasing the recruitment young people into their organisation who will be more engaged with the business change needed to deliver digital services effectively.
The dovetailing of funding cuts, social care reform, rising cybercrime, and an aging population mean that local authorities can no longer rely on the models of the past to deliver transformational change. Funding is not available to employ management consultants and technical advisors for every investment. The relationships that local authorities have with service providers must therefore keep pace with the challenges ahead.
BT recognised this some time ago and has instigated a new engagement model for public sector, building a CIO-level engagement team of highly experienced people who've worked in multiple public sector organisations delivering a wide range of transformational technologies and working with public sector staff from all organisational levels. The engagement model aims to establish a more meaningful long term relationship with the public sector where local authorities will have trusted advisors they can work with at a strategic level to shape and invest in technologies that maintain line-of-sight with the organisation's goals and objectives - in most cases those goals will be citizen-connected.
Where digital transformation is effective, citizens will shift enthusiastically from analogue transactions to digital experience quickly and decisively. The relationship we have with local authorities and the service provider role we undertake must reflect the speed and clarity that digital transformation promises.
Sean Luke is CIO for the Northern Ireland Region at BT Business and Public Sector.
Read a recent round table debate organised by The MJ and BT local authority chief executives debated the progress of digital change in their organisations.