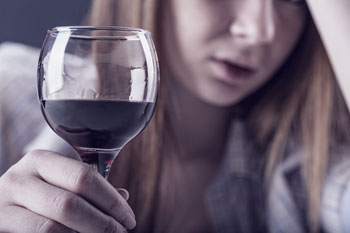 Increased alcohol consumption during the pandemic has led to a 'deeply concerning' increase in deaths, new figures have warned.
Data published by Public Health England (PHE) shows a 21% rise in the number of alcoholic liver disease deaths in 2020, when compared to the year before.
The report shows deaths from mental and behavioural disorders due to alcohol increased by 10.8% between 2019 and 2020, while deaths from alcohol poisoning also increased by 15.4%.
Minister for public health, Jo Churchill, said: 'This evidence of increased alcohol-related harm during the pandemic is deeply concerning. I am committed to addressing this and widening the availability of treatment services at both a local and national level.
'The new Office for Health Promotion will spearhead our efforts to improve treatment and level up outcomes.'
The report found that between March 2020 and March 2021, there was a 58.6% increase of people reporting they were drinking at higher-risk levels.
Pamela Healy, chief executive of the British Liver Trust, said: 'COVID-19 restrictions may have eased but now we're starting to see the long-term effects of the pandemic in other areas of public health. We need urgent action to tackle the complex underlying causes of excess alcohol consumption to avoid a liver disease epidemic in the future.'