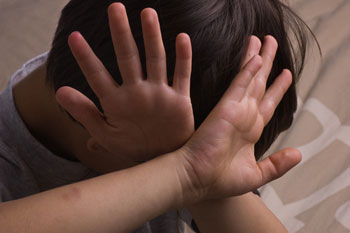 Child Sexual Exploitation and abuse in care claims tend to be the ones that attract the most media attention and external criticism of a Local Authority but they are by no means the only types of cases that are being presented. Indeed, they are often not the most costly claims that a Local Authority will face with regards to its social care practice.
Claims that a social care department has failed to remove a child at an earlier stage, returned a child to a family environment when it was unreasonable to do so or placed a child with unsuitable carers resulting in an unstable care plan are most definitely on the increase. It is not unusual in these cases to receive claims for hundreds of thousands of pounds on the basis that post-traumatic stress disorders, dissociative disorders and long term depression will have a significant detrimental effect on the person's ability to be a functioning member of society. With the continuing development of the knowledge of the psychological effects of emotional abuse, as well as the clear effects of physical and sexual abuse, claims can be made presenting dire future life prospects and earning capacity.
In recent years there has also been the development of medical knowledge of how maltreatment and toxic forms of stress, such as domestic violence, can negatively affect brain development including the actual structures of the brain and chemical activity. Damage that no amount of counselling can seek to remedy. Such claims, that had the child been removed from the family environment earlier they would not have a life changing, and in some cases a life limiting, condition can run into millions of pounds depending of the child's care needs.
A further complexity of the types of claims mentioned above is that they may be brought by the Official Solicitor, meaning that the Claimant is still a minor and often still within Local Authority care. The difficulty of dealing with a claim, allowing the Claimant's Solicitor access to the child and balancing all that against the child's best interest can be a difficult balancing act to avoid any suggestion that access to justice is being hampered.
Human Rights Act cases are also on the increase, with many cases for breach of Article 3 - freedom from torture or inhuman and degrading treatment, Article 6 - right to a fair trial or Article 8 - right to family life, being brought either at the same time as care proceedings within the Family Court or later in the civil courts. These cases can range from claims from parents arguing that children have not been returned to them in a timely manner following a child protection investigation, to a Local Authority accommodating a child under a Children Act section 20 voluntary arrangement for too long without court oversight. Damages in such cases are not huge but the expansion of the categories of people who can bring such claims and the number of Guardian ad Litem reports raising such issues with the Family Court, means an increase in the number, criticism as a consequence and resources required.
We have also seen a rise in the number of breach of confidentiality cases. For example, the release of anonymous informant information could result in attacks on that person and the release of adoptive family details to a birth family may result in that family having to relocate. This, in conjunction with Data Protection Act breaches and the increase in potential fines allowed by the new General Data Protection Regulations, due to come into force next year, represent a significant concern for Local Authorities and a drain on already limited resources. So, what can we do to manage claims effectively, defend them where we can and avoid claims in future?
In terms of managing claims effectively we would refer you back to our first article and the importance of the creation of a Strategic Management Group in order to get all departments within an Authority, that are going to be needed to engage with the process, to take ownership.
The defence of any negligence claim involving skilled professionals requires the application of what is referred to as the Bolam test. The test comes from the case of Bolam v Friern Hospital Management Committee [1957] and basically requires the Court to ask itself whether a reasonable body of social work opinion would agree with the actions taken by social workers in the particular case. In order to do that in historic cases, which can be presented many years after the alleged failure is said to have taken place, the Court has to consider the body of social work opinion at that time, not as it stands today. This is where the complexities of putting forward a defence often arise.
Up until the early 2000s claims alleging negligent social care practice, as opposed to claims of specific sexual abuse, were not a regular feature on the litigation landscape. As such, the way in which social care decisions and actions were documented were not up to the standards that we would expect today. As such it can be difficult to assess what options were considered, what were dismissed and most importantly why. As such the policies in place clarifying the intervention criteria and processes in place at the time can help to fill the gaps and explain the decisions taken.
However, retention of such policies is not universally undertaken and as such now may be a good time to confirm what your Authority holds and how far back they go. Once they have been located, succession planning should be considered as changes of staff can lead to this good work being lost when such policies are kept on personal files and lost when people leave.
Going forward, version control for policies, that are now largely kept digitally, is essential. Social Workers are working from the most up to date policies and practices and may not therefore see the relevance of keeping historic ones. Overwriting digital policies could cause significant issues for defences of claims in the future.
For social work being done now to provide an effective defence in future claims, social workers should be documenting a clear analysis of the case, including those issues that they have considered and dismissed. Files should include clear evidence of management supervision and relevant escalation, that a social worker of an appropriate level and training has been allocated to a matter and that there has been a reasonable level of continuity of social worker involvement.
Kella Bowers is a Partner at Forbes Solicitors and is a member of the Forum of Insurance Lawyers Abuse Claims Practice and Procedure Sector Focus Team.
Andrew Ellis is a Partner at Forbes Solicitors and is a member of the Forum of Insurance Lawyers Public Sector Focus Team.
To read part 1 visit here.