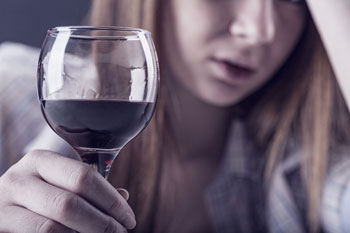 The number of people admitted to hospital with problems related to alcohol went up nearly 3% last year and is a third higher than a decade ago, latest figures reveal.
There were an estimated 1.09 million hospital admissions for which alcohol-related diseases, injuries or conditions were the primary reason or secondary diagnosis in 2014-15, compared with 1.06 million the year before, according to the Health and Social Care Information Centre (HSCIC).
However, it also highlighted a big decrease in numbers of secondary school-age pupils who had tried alcohol since the survey was started in the 1980s.
The HSCIC says alcoholic liver disease accounted for nearly two-thirds of alcohol-related deaths in 2014.
In its report, Statistics on Alcohol – England, 2016, the HSCIC says Salford had the highest estimated rate of alcohol-related hospital admissions while Wokingham had the lowest.
But it found that 38% of secondary school pupils who were surveyed in 2014 had tried alcohol, the lowest proportion since the survey began in 1982 when it was 62%.
Statistician Paul Niblett said: 'These data provide an insight into the effect of alcohol on health services, and can offer a better understanding to the public, health professionals and policy makers of this on-going public health issue.'