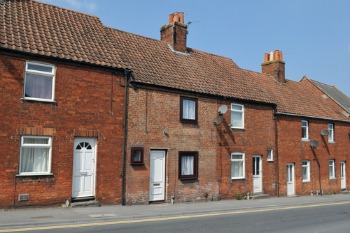 Plans to cut to social housing rents will be of 'little or no direct benefit' to tenants and will reduce income for local authorities, a new report has claimed.
The study, published by the Institute for Fiscal Studies (IFS), argues that the 1% reduction over the next four years will benefit the exchequer more than tenants.
However, the IFS said the plans will strengthen tenants' work incentives as they have less means-tested support to lose by entering work or increasing their earnings.
Entitled Social Rents Policy: Choices and Tradeoffs and funded by Trust for London, the report outlines the impact that the chancellor's budget announcement of 1% annual reduction in social rents in England will have over the next four years.
It claims that social rents are expected to be 12% lower than they would otherwise have been by 2019–20 because the Government's previous policy had been to raise rents by CPI inflation +1% each year.
The report's main findings were:
• The policy largely represents a transfer from social landlords (councils and housing associations) to the exchequer, rather than to social tenants.
• Tenants who do gain from the rent cut will tend to be around the middle of the income distribution.
• The cut to social rents will strengthen the financial work incentives of social tenants.
• By reducing the annual rental income of social landlords by £2.3 billion, the cut in social rents could reduce the amount of new housing supply.
The report also analyses 'Pay to Stay', another policy in last July's Budget.
From April 2017, social landlords will be required to charge market or 'near market' rents to tenants in England with incomes above £30,000 (£40,000 in London).
The IFS expects Pay to Stay to hit around 250,000 households per year (about 7% of social renting households in England) and claims the policy will increase the incentive for higher-income social tenants to leave the sector
While it is still unclear how sharply rents will increase as incomes rise beyond the threshold, the IFS warns people earning £1 more could pay thousands of pounds more rent if rents jump straight up to market levels when income reaches the threshold (a 'cliff edge').
The IFS' report recommends, instead, increasing rents gradually as incomes rise above the threshold.
Robert Joyce, a senior research economist at the IFS and an author of the report, warns that the lack of consistency in the Government's recent approach to social rents 'could damage the ability of social landlords to plan and finance new house-building'.
Andrew Hood, a research economist at the IFS and another author of the report, said: 'There are trade-offs between the targeting of support and tenants' incentives to increase their incomes. Pay to Stay will target the rent subsidy more closely on those in current need, but at the expense of weakening tenants' work incentives.'