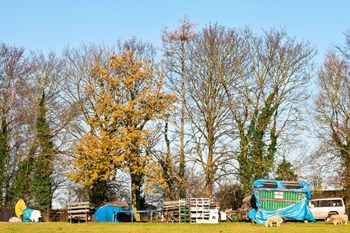 Councils are prevented from dealing with unauthorised traveller sites because of the cost and complexity involved, according to planning experts.
The Royal Town Planning Institute says this means councils have been unable to take necessary enforcement action on unauthorised developments and encampments.
This is 'undermining public confidence in the planning enforcement system', according to the institute's National Association of Planning Enforcement.
It says a now closed government fund set up to provide funding for councils taking out injunctions to halt unauthorised development wasn't used enough because of the amount of paperwork required.
There is also a shortage of enforcement officers and a lack of expertise about how to use the range of planning powers available to them.
The association's Neil Whittaker said planning teams sometimes had to wait over a year to be given a ruling by the official government agency on appeals over enforcement.
He called on the Government to improve the performance of the agency and streamline the appeals process.
He said: 'Planning enforcement officers play a critical role in maintaining the integrity of the planning system by ensuring decisions made are upheld.
'Enforcement teams have been among the hardest hit by years of budget cuts, making it increasingly difficult to do this important work.'