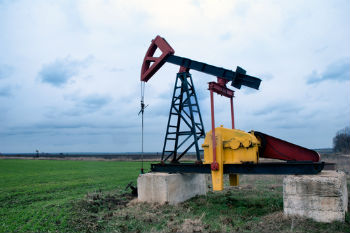 The fracking company Cuadrilla has written to Lancashire County Council requesting 'additional time' for drilling at the contested Preston New Road site.
Planning permission at the site requires all drilling and hydraulic fracturing operations to be completed within a period of two and a half years from the date of commencement of the drilling of the first well.
This would mean that the shale gas company would have to cease work at the Preston New Road site by the end of November 2019 despite having spent only 21 months in total drilling or fracturing on site.
Francis Egan, chief executive officer at Cuadrilla, has written to the county council asking for a 'minor variation' under Section 73 of the Town and Country Planning Act 1990 to one of the conditions of its planning permission.
'Our proposed variation would seek to allow additional time for drilling and hydraulic fracturing operations but not to change either the existing approved work scope to drill and hydraulically fracture up to four wells at PNR or the requirement for the site to be decommissioned and restored by April 2023,' he said.
Lancashire County Council refused to grant planning permission for drilling at the Preston New Road in 2015 – a decision that went against the recommendations of council officers and which was later overturned by the then Communities Secretary Sajid Javid.
The county council's original decision was welcomed by environmental campaigners who warn against the extraction of shale gas or shale oil – both fossil fuels – because they contribute to global warming.
It is also argued that fracking causes earthquakes. Drilling has had to be stopped five times at the Preston New Road site because it triggered earthquakes bigger than the 0.5 magnitude the rules allow.
The fracking industry, however, argues that drilling for shale gas is important for the UK's energy needs. It also claims it is better for the environment than importing energy.
'Natural gas extracted from the shale beneath Lancashire would be far more environmentally sustainable and economically beneficial than the alternative of importing gas from around the world either in tankers as liquefied natural gas or cross continents by long distance pipeline,' said Mr Egan.
'For this reason I am hoping our request to vary this planning condition will be approved.'
Mr Egan admitted this year that it was not possible to produce shale gas commercially within the rules currently governing the industry in the UK and said that Cuadrilla hoped to demonstrate that fracking was safe.
Lancashire County Council has been contacted for a response.