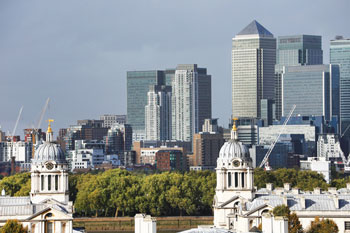 Greenwich has been given the go-ahead for a passenger cruise liner terminal which is expected to boost tourism in the borough.
The development at Enderby Wharf, will also include 1,154 new homes, is expected to be up and running by 2017 after revised plans were approved by Greenwich Council and the Mayor of London.
Councillor Danny Thorpe, cabinet member for regeneration and transport, said: 'This is a very important step forward, not just for Greenwich, but for the capital. Greenwich's heritage and its riverfront already ensure that the Royal Borough receives millions of visits by tourists each year, contributing some £1.1bn to the local economy and supporting 16,000 jobs. This landmark cruise liner development will bring many thousands more visitors to the borough, and provide a major boost to tourism.??
'The council is committed to improving air quality in the borough, and recognises that this was an area of concern for local residents. I hope that it will be reassuring for residents to learn that the mayor has submitted our measures to independent scrutiny and found them to be satisfactory.'?
Sir Edward Lister, deputy mayor for planning, said: 'We have worked with the local authority and the developer to ensure the new terminal and surrounding infrastructure will meet the needs of thousands of tourists coming to the city each year.??
'It will provide a major boost to tourism, benefit the local economy and further contribute to London's status as a world leading city.'