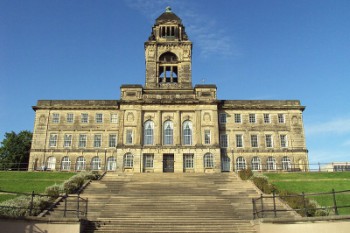 As the Covid-19 pandemic was declared, Wirral Council, like others, found itself faced with the challenge of how to support residents and a workforce in a world that that had changed overnight. We had to respond at pace and make bold decisions, whilst recognising that our actions in those early days could have long term implications and set the tone for what was to follow.
We realised that our ability to connect with, engage and support our workforce was key to ensuring no colleague felt isolated or left behind and was crucial for maintaining critical services.
Within days of the initial government announcement, the Workforce Cell launched an internal agency and developed a dashboard to help us understand the impact of Covid-19 on staffing levels. As services began to close and there was need for additional resource to support our humanitarian response, the agency sought willing volunteers to undertake different roles across the council.
Staff and elected members stepped up immediately. We saw our leisure service staff taking calls on a newly created Covid-19 resident helpline, staff from various services making calls to our most vulnerable residents who were shielding, our librarians delivering food parcels and staff and elected members supporting with PPE efforts.
In the first month, 188 staff were redeployed. Not only has this enabled us to maintain services, but it has also provided the opportunity for colleagues to make a difference to their community, which for many is beneficial to their own wellbeing. We have celebrated and recognised the efforts of our workforce, working with our Communications cell to publish regular stories featuring staff who have put our values into action. Our approach has shown us how we can more effectively use skills and deploy talent across the organisation; something that will continue to inform our workforce strategy in future.
As it became apparent that the Covid-19 crisis was creating staff shortages in the adult social care sector, for example in care homes, we extended the remit of our internal agency to offer recruitment support to this sector. We worked with community and voluntary organisations such as Community Action Wirral to identify volunteers and participated in a regional 'Greater Jobs' campaign. This involved proactively advertising opportunities to 'be a care hero' on a variety of platforms such as the council's internet page, job vacancy portal, social media outlets and by working with the Economic Resilience Cell to circulate the campaign to business networks. For paid opportunities, the council committed extra funding so carers would receive the real living wage. Our actions and partnership working paid off with Wirral receiving the highest number of expressions of interest in care roles across the Liverpool City Region in the first week of the regional campaign.
As well as our work to maintain critical services, the health, safety and wellbeing of our staff was a priority for us. It was essential that from the outset, all colleagues felt supported, empowered and equipped to deal with the challenges presented by Covid-19, whether working at home or in the community. It was important that we recognised that all colleagues would be dealing with the personal challenges as well as professional ones, and would have concerns about health, family and the future whilst in many cases trying to juggle work with caring responsibilities.
Our workforce strategy centred around meeting those challenges head on. We have ensured staff have the right equipment to work at home, in some cases delivering it to their door. We understood that not everybody would be able to work 9-5, and simply asked for our staff to give us what they could when they could. To support those with caring responsibilities, we designed an events programme involving interactive sessions from our Children's Services, Libraries and Parks and Gardens teams. We also grew our Working Carers network groups to facilitate peer support. We have also provided and facilitated virtual development workshops and events for staff.
As well as ensuring a flexible working environment and a culture of trust, we recognised the critical role of line managers. We rapidly developed a manager toolkit with resources and guidance tailored around the situation and made daily calls to all managers to find out how they and their teams were doing and whether they required any support. We are about to launch a check-in campaign to encourage regular contact between managers and staff.
To obtain greater insight into the wellbeing of our workforce, we will conduct regular pulse surveys and will work with senior leaders to respond to the results. In simple terms, we are focusing on asking, listening, understanding and responding. We have taken the same approach in our service to schools, with our HR schools team making regular contact with head teachers to offer support as well as proving practical guidance and advice.
Our leaders have been visible and honest, sharing their experience of adjusting to the new way of working. Our CEX has communicated daily and sent letters to the home addresses of all staff providing reassurance at the very early stages of the crisis. Our CEX and other senior leaders produce regular videos and blogs to help put a human face to communications and encourage a two-way dialogue. As part of this we have met our trade unions daily to share information and plans. To help staff stay connected and to provide a platform for two-way communication – we launched a staff Facebook group. Within the first week we had 400 members.
In recent years, flexible and agile working, building trust, staff engagement, empowerment and wellbeing have been widely regarded as essential ingredients for high performing organisations. Pre-Covid-19 these things informed our People Strategy. But as a result of Covid-19 we have gone further and faster – and the impact is clear to see. Covid-19 has accelerated cultural change and encouraged us to be bold.
As a result, there is a greater sense of empowerment and trust. Staff are taking decisions and making things happen, at pace. They have shown flexibility, kindness, enthusiasm and public spirit. We are seeing greater collaboration and partnership working to resolve local issues. We will learn from our experiences of responding to Covid-19 and make this way of working the new normal. #bethedifference
This case study was produced by Wirral Council