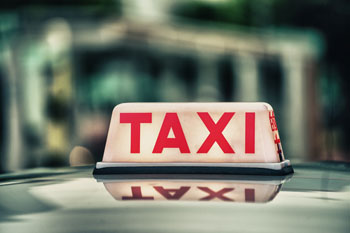 Suffolk County Council has partnered with local taxi companies to offer a free taxi service to help young people get the COVID-19 vaccination.
The 'Vaxi Taxi' scheme aims to make vaccination accessible to young people who may have limited access to transport by helping them get safely to a vaccination centre and back home again.
The service, which is free to the user, is available to 12-15 year olds in Suffolk. Those who take up the offer must be accompanied by a parent or carer during the journey and at the vaccination site.
The taxi companies involved are based in Felixstowe, Ipswich, Mid Suffolk, Lowestoft, Bury St Edmunds, Woodbridge, and Mildenhall.
The council emphasises that parents or carers should book their appointment at their nearest vaccination centre before booking transport with a participating taxi company.