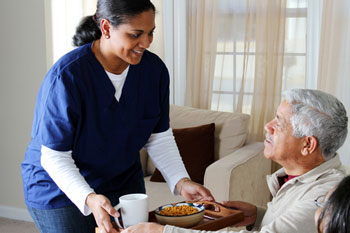 Lincolnshire County Council has agreed to refund some people it charged for short-term residential care following an investigation.
An investigation by the Local Government and Social Care Ombudsman revealed that the council had been charging a fixed fee for respite care without assessing whether people could afford it.
This goes against the statutory guidance which emphasises the principle that a charge should be affordable for the individual.
The county council charged a different flat rate for care based on people's ages, but stated people could have a full financial assessment if they wished.
The Ombudsman found that the council had identified 4,387 respite users who later went on to receive full-time residential care. Of that number, nearly 3,000 had either paid the correct charge or had underpaid.
However, the rest had overpaid by between £10 and £50 per episode of respite care.
Commenting on the report, Glen Garrod, executive director of Adult Care and Community Wellbeing, said: 'We accept the findings and are acting on the recommendations laid out by the Ombudsman.
'We have apologised to those affected and reimbursed anyone who has been overcharged for short-term residential care, as well as reviewing our procedures so that similar problems don't happen again. It's always our aim to provide good quality support and services that our residents need and deserve.'
'Although to some the amounts people overpaid may seem small, those people have still suffered a financial loss,' said Local Government and Social Care Ombudsman Michael King.
'These sums may have made a material difference to peoples' weekly income, so I welcome the council's acceptance of my recommendations to put things right for them.'