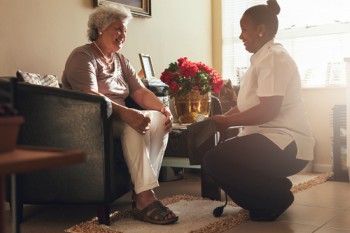 Health boards in Wales 'misinterpreted' the law regarding who is responsible for paying for nurses to deliver social care in residential homes, a court has ruled.
The four-year legal dispute began when local health boards in Wales decided to pay a flat weekly rate to nurses, excluding payments for 'non-nursing care time' and for time such as supervised breaks.
The Supreme Court has now ruled in the 21 councils' favour, ruling that the two parties should renegotiate the payments.
The Welsh NHS Confederation, on behalf of health boards in Wales, said it accepted the decision and said the ruling would help shape the future of social care.
Vanessa Young, director of the Welsh NHS Confederation said: 'The judgement today is the conclusion of a long and complex legal case, which was instigated by a legal challenge from the care sector. It has never been about winners or losers, but about seeking clarity on complex points of law and how they apply to the funding arrangements for those receiving nursing care in a care home setting.
'The outcome reflects the complexity of the case and the need for all parties to work together to agree the balance of responsibility for funding care in what is essentially a grey area of the law.'