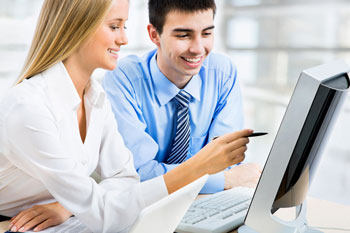 Local authorities have welcomed a new open source library which will help them share digital services.
Jadu Library, which was launched yesterday, will allow councils and their partners to upload and download assets for building digital services.
This will help them to avoid potentially costly and time-consuming replication.
'In the UK there are 430 councils that at a business process and technology level are pretty much replicating versions of the same things,' said Dr Mark Thompson, a key architect of the Government's open IT strategy.
'It makes no sense to be reinventing the wheel time and time again.
A number of councils are already using the library, including Swindon Borough Council, The Royal Borough of Windsor and Maidenhead, Norwich City Council, Canterbury City Council, London Borough of Hounslow and Birmingham City Council.
It is based on a github repository that can hold any type of asset and therefore generic assets, such as process flows, test scripts and service design documentation, can all be surfaced and shared.
'This is the first time I've seen anyone go anywhere near providing such shared infrastructure in the local government space and it's vitally needed,' Dr Thompson said.
'The old ways of specifying some over complicated stack are becoming progressively unacceptable. There simply isn't any money left to support the old way of doing things.'
Angela Probert, chief operating officer at Birmingham City Council said: 'Effective collaboration can be a game-changer for the delivery of public services in this country.
'Rather than spending time reinventing the same services time and time again, the Jadu Library enables councils to work and innovate together.'
Glyn Peach, chief information officer at Swindon Borough Council, commented: 'Local authorities are not special, we often do lots of the same things.
'Some big outsources might like to tell us we're special so that we pay for them to build things for us that they built for our neighbours six months ago, but we're not. The Jadu Library ethos is different, it's about sharing and reusing.'