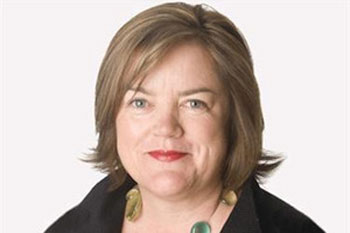 Public sector leaders have done too little to stop communities from becoming segregated for fear of being branded racist, Dame Louise Casey has claimed.
In her long-awaited report on integration, Dame Louise claimed national and local public bodies have ignored 'divisive and harmful cultural and religious practices, for fear of being branded racist or Islamophobic'.
Despite many government reviews of community cohesion, communities have become more divided as integration plans have not been implemented with enough force and have become 'diluted and muddle', the report suggests. Nor have they been properly liked to socio-economic inclusion.
In the report, Dame Louise said: 'None of this is easy. But too many leaders have chosen to take the easier path when confronted with these issues in the past – sometimes with good intent – and that has often resulted in problems being ducked, swept under the carpet or allowed to fester.
Bradford MBC leader, Cllr Susan Hinchcliffe, said her council would be considering the implications of the report fully. She said: 'Some neighbourhoods are largely mono-cultural with poor quality housing. Some schools don't reflect all our diversity because many children quite naturally attend the nearest one.
'We don't turn a blind eye or consign these issues to the "too hard" box. Our people and organisations work relentlessly on them and Bradford can demonstrate lots of good work.'
Dame Louise calls on leaders at all levels to be more robust in tackling radicalisation, perpetrators of violence and hate crimes, criminal groups and groomers.
The report, which paints a picture of modern Britain with isolated wards with high levels of un-integrated minority ethnic groups, made recommendations including:
extra funding to tackle key priorities such as promoting English and empowering women
developing local indicators of integration
recognising and promoting successful examples of integration
attaching more weight to British values
considering what advice should be given to immigrants to help them understand our expectations for integration
reviewing the route to British citizenship, including an integration oath on arrival
promoting more integrated schools
helping overcome cultural barriers to employment
improving English language provision through increased funding
improving understanding of how housing and regeneration policies can help integration
introducing stronger safeguarding for children not in mainstream education
ensuing British values like respect for the law and equality are enshrined in public life and a new oath for the holders of public office