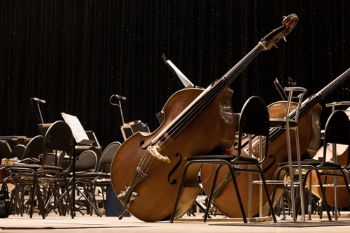 The Local Government Association (LGA) is calling for councils and their local cultural partners to share examples of their work in using culture to support the post-pandemic recovery and levelling up.
The Commission on Culture and Local Government, launched by the LGA in March, is exploring the role local culture can play in supporting communities recover from the impact of COVID-19.
Chaired by Baroness Lola Young, the commission runs until December 2022 and will culminate in the publication of a report outlining its findings and recommendations.
The LGA is interested to hear from organisations whose work addresses the four themes of the commission: sustainable and inclusive economic recovery; health inequalities; social mobility, cultural education and creative skills; and place.
Cllr Peter Golds, vice-chair of the LGA's Culture, Tourism and Sport Board, and Board Representative on the Commission on Culture and Local Government, said: 'The commission is in full swing, and discussions so far have been incredibly insightful and thought-provoking.
'To gain better understanding of how councils and partners are looking to culture to support recovery from the pandemic and levelling up ambitions, we're now asking for examples that can help shape future work in this area.
'The role of culture moving forward cannot be overstated, and we are excited to hear some of the exciting ways we're already seeing it in action.'