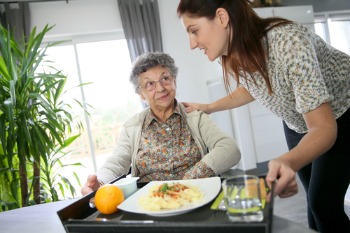 Home care providers have written to prime minister Theresa May demanding changes to support their sector, including ensuring that councils' 'market-shaping obligations' are enforced.
In an open letter, the United Kingdom Homecare Association (UKHAC) says funding should meet the public's expectations and ensure that money reaches front-line services.
It says the recent election campaign showed the importance of social care to the electorate but with a minority government there was a risk it was becoming 'too hot to handle'.
It says councils' market-shaping obligations under the Care Act 2014 in England should be enforced and the workforce should not be adversely affected by Brexit.
In a range of demands, the association says the government should:
Provide tax incentives to help people with their care costs
Require councils to conduct open and transparent cost of care exercises with their providers
Change the VAT rules so that care providers can reclaim their input tax increase the number of apprenticeship places
Provide an exemption from the immigration skills charge for nurses
Fund 'vanguard sites' to investigate new models of service delivery
UKHCA chair Mike Padgham said: 'Social care was a pivotal issue during the election and had an impact on the outcome.
'During this crucial period government must take a fresh look at big issues, and we urge them to make sure that social care is at the top.'