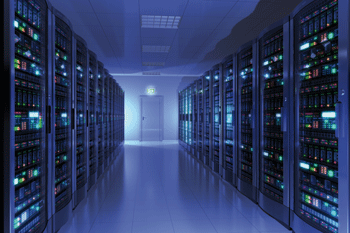 New York can be a model for councils looking to drive 'data-driven solutions' locally, claims a Socitm briefing.
Big data: What does it mean to 'do' it?, the latest briefing from the Society of Information Technology Management (Socitm), argues local authorities should look to New York in order to learn how to drive 'data-driven solutions' locally.
Drawing on recommendations from the think-tank Policy Exchange's Capital City Foundation, Socitm urges London, and other major UK cities, to follow New York by setting up a Mayor's Office of Data Analytic (MODA).
Some areas, such as Leeds, Greater Manchester and Birmingham, have already developed open data initiatives. But, Socitm says, these places have nothing that parallels New York's MODA, its staffing and resourcing.
Established in April 2013, MODA identifies how data held by city agencies can be analysed and combined with data held by other agencies in a manner that best fulfils their respective missions.
MODA also works on developing a city-wide data platform so that data regarding a single address, business or individual that was previously held by individual agencies, can be shared.
Other MODA roles include: overseeing data projects, liaising with outside partners, and ensuring compliance by city agencies with the Open Data law.
The Mayor's Office of Data Analytic is headed by a chief analytics officer who is supported by a director of analytics, a director of public affairs and a director of strategy and operations.
Socitm's briefing suggests that, were the UK to adopt something similar to MODA, the following would be possible:
• Intelligently designed shared services.
• Action against planning violations.
• Identification of empty homes.
• The fight against tax and benefits fraud.
• Targetting of food safety inspections.
• Boosting growth of new business.
There are also some specific lessons that can be learnt from MODA. Socitm highlights four in particular:
• Data can only make a difference if there is the political will to use it.
• Data models must be shaped by frontline experience and expertise.
• There must be a focus on projects that will deliver tangible benefits and improvements in service.
• Using data does not require vast numbers of specialised personnel, new layers of bureaucracy or the procurement of high-end technology.
Mike Flowers, founding director of MODA, reminds readers of the briefing that 'the point of all this effort is to help your city and its people thrive. Keep all this in mind. Just dive in and do it. You may be amazed at what you find'.