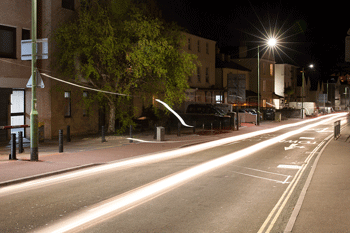 Raising local taxes is not an 'efficient' way for councils to keep street lights on overnight, GE Lighting is warning.
Harlow District Council has reached a financial agreement with Essex Count Council, which will see council tax increase by 1.5% to cover the cost of keeping street lights switched on all night.
However, GE Lighting said councils should consider other ways of keeping lights on such as adopting LEDs and using alternatives means of financing street lighting.
Mike Barrett, general manager for Northern Europe at GE Lighting, said: 'Of course we understand that councils face tremendous budget pressures and may not have the ready capital to invest in large scale lighting upgrades, but making the switch to LED can provide significant returns both immediately and in the longer term.
'There are a number of EU and private finance schemes available to make this process easier, such as the UK Green Investment Bank and Salix Finance Ltd, which is a publicly funded company that offers interest free capital to the public sector for energy efficiency projects.
'Attentively working with a specialist lighting partner to employ a Special Purchase Vehicle (SPV) is another option that requires no initial investment or accumulation of debt. This is a means for the local authority to lease the lighting assets for a fixed monthly fee, meaning it can benefit from the reduced lighting costs without having to invest up-front.
'It is essentially a self-financing system that could offer a very real solution for councils like Harlow.'