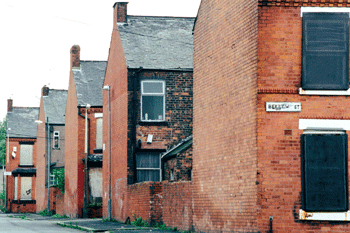 Councils will be forced to publish details of any buildings that have stood empty for longer than two years, under plans to reduce the number of public surplus assets.
Through the Housing and Planning Bill, local authorities will be required to publicly list any surplus assets they have kept for more than two years, explaining why empty buildings or brownfield land have been retained.
The call comes as the Government pledges to cut its number of offices by 75% by 2023, moving from 800 to 200 offices. Cabinet Office minister, Matt Hancock, said the Government estate has already been reduced by 22% since 2010.
Mr Hancock, said: 'Today's report shows the progress we've made in creating a more modern and efficient estate, with £1.8bn already saved for taxpayers. But there is still a lot more we can do.
'That's why I'm calling on people across the country to get involved by challenging us through the Right to Contest scheme to release properties we're not using efficiently enough.'