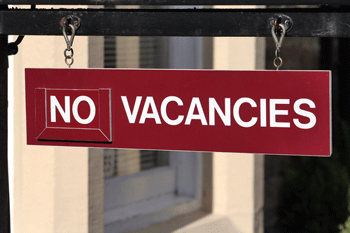 Bed and breakfast hotels are never suitable for housing vulnerable or homeless young people, councils have been warned.
The Local Government Ombudsman (LGO) today said it was 'troubling' that local authorities were still using such hotels to accommodate children and young people in care two years after national warnings were issued about their deployment.
Concerns were raised after an inspection of Lancashire CC found it had housed a vulnerable teenager with significant behavioural problems in a B&B despite fears about his level of violence and without any consultation with the housing department.
The teenager was found to have spent five days in B&B accommodation, during which time the council failed to carry out a new assessment of his needs.
Inspectors said that by providing him accommodation when his home life broke down, Lancashire CC was treating him as a 'looked after child'. However such young people cannot be housed in a B&B and need to be provided with significant support.
Local government ombudsman, Dr Jane Martin, said: 'Placing homeless young people in bed and breakfast accommodation – even in an emergency – breaches statutory guidance, which exists to ensure vulnerable young people are not left to cope unsupported, alone and at risk of exploitation.
'We shared our findings on councils' inappropriate use of B&B accommodation to house families and children in a national report in 2013, and it is troubling that I am still reporting on individual cases like this.
'I am particularly concerned that the council is struggling to meet its obligation to have sufficient appropriate accommodation, and is therefore unable to confirm this situation would not arise again. The publication of this report gives local councillors the opportunity to ask questions of their authority to establish whether it can accommodate vulnerable homeless young people like the teenager involved here.'
The council has accepted calls for it to pay the mother £500 for her frustration and time spent pursuing her complaint. It was urged to improve its policy for homeless 16 and 17 year olds and ensure it rules out using B&B accommodation for homeless young people.
A spokesperson for Lancashire CC said: 'When young people are in danger of becoming homeless we do all we can to ensure they are kept safe, including arranging temporary accommodation to keep them off the streets.
'Following on from the recent complaint, the Ombudsman has recommended that we review some of our processes. We have put together an action plan and are working with our partners to make the improvements they have suggested.'