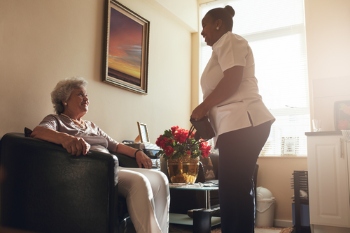 The Government yesterday announced a multi-million-pound support package aimed at helping local authorities prepare for adult social care charging reform in October 2023.
Adult social care charging reform includes a new lifetime cap of £86,000 on the amount anyone in England will need to spend on their personal care,
Anyone with assets between £20,000 and £100,000 will also be eligible for some means-tested support with the upper limit more than four times the current limit.
The introduction of these reforms will result in an increase in demand for additional assessments and will require local authorities to upgrade IT systems to record and maintain care accounts.
The £15.5m will help councils to hire additional staff, prepare their workforce, and recruit dedicated IT staff to oversee the implementation of the care accounts.
An additional £2.9m of funding will also be distributed across a select number of local authorities to cover the costs of implementing charging reform early. Insights from these councils will be used to ensure the final roll out is successful.
Minister for Care, Gillian Keegan, commented: 'Our charging reforms will mean no one will have to face unpredictable and often catastrophic care costs and this new funding will help local authorities to implement these vital changes.
'We're committed to fair and high-quality care, and this is the beginning of our journey of reform, creating the next step in making our ambitious plans a reality.
'We're working closely with local authorities, providers and care receivers to deliver a smooth transition into the new system to end unpredictable cost of care for the public.'