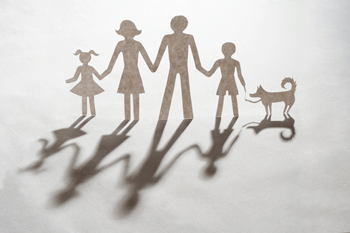 The Government's programme to help families with serious challenges is making good progress, according to communities secretary James Brokenshire.
He said local authorities had been funded to support nearly 400,000 families so far with 'multiple, high-cost problems'.
Building Resilient Families, the third annual report, on the programme, details how it is spreading 'whole-family working' across local services.
It says more families are getting access to the early, practical and coordinated support they need to overcome their complex interconnected problems such as anti-social behaviour, mental health issues or domestic violence.
Mr Brokenshire said: 'The real strength of the Troubled Families Programme is that it's not just trying to manage the challenges families in need face, it's changing lives in the long term.
'Troubled Families keyworkers are successfully engaging with the whole family to address not just the symptoms, but the underlying issues that have held families in need back, often for generations.
'Almost 400,000 families have been helped by the programme's whole family approach, winning the confidence of councils and their partners alike with its proven ability to give people hope and a brighter future.'