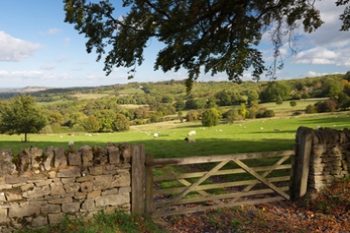 Local government directors are asking councils across England for more information about the pressures on public rights of way due to increased use during the pandemic.
Place directors body ADEPT said it is again working on the issue in partnership with the Institute of Public Rights of Way and Access Management (IPROW), following earlier surveys that revealed issues.
The latest online survey asks for information on the impact of current levels of use compared with 2019, budget and resource challenges and officers' views on current and future pressures on service delivery.
ADEPT said COVID-19, national lockdowns and the restrictions of the tiers system have all seen ever greater numbers use public rights of way for exercise and active travel.
It said that although this increase is welcome in terms of mental health and wellbeing, it has meant an increased workload for authorities. Under the current lockdown in England, people are encouraged to exercise locally, but there is no legal restriction on travelling to exercise.
The information collected will be used to inform both organisations' work with Defra, Natural England and the Local Government Association and will be used to highlight budget and resource pressures faced by the estimated 140,000 miles of public rights of way networks across the country.
Shona Butter, vice-chair of ADEPT's rights of way managers group, said: 'Public rights of way have become a vital part of ensuring that the public's health, wellbeing and access to outdoor spaces can be maintained through the ongoing pandemic. They are a lifeline to local communities, particularly in periods of national lockdown, and there has been a significant increase in the number of users.
'Unfortunately, greater usage also means increased pressures on already strained budgets in terms of maintenance and safety. We want to understand in more detail the challenges faced by officers responsible for maintaining rights of way to inform our work with government.'
Local authorities are receiving emails providing details of how to access the survey and the information to be captured. Once analysed, the results will be available on the ADEPT website.
The latest government advice on public rights of way is available online.
This article first appeared on Transport Network