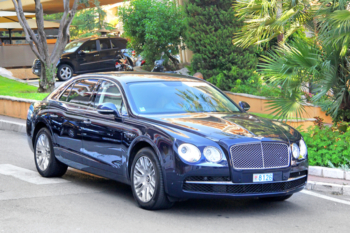 Local authorities have spent an estimated £4.5m over the last three years on cars to help mayors perform their official duties, anti-tax campaigners have revealed.
The libertarian think tank TaxPayers' Alliance found that between April 2015 and March 2018 207 councils spent over £4.5m on vehicles for mayors, lord mayors, lord provosts, and chairmen and women.
The average spend works out as just under £22,000 and this includes fuel, maintenance, tax and other associated costs.
The TPA, which sent freedom of information requests to all local authorities in the country apart from town and parish councils, also found that local authorities spent £2.7m (part of the total £4.5m bill) on buying and leasing cars.
They also found at least 252 cars were owned or leased by councils for the mayor or the equivalent figure.
Cheshire West and Chester, and Cheshire East own a Bentley Continental Flying Spur. Other luxury vehicles owned by councils included the Audi A8, BMW 7, Jaguar XJ, Mercedes S class, and Lexus RX.
The City of Glasgow spent the most with £107,661 spent on leasing, maintenance and fuel for three cars.
Nine councils were revealed to have spent money on personalised number plates.
The Local Government Association (LGA) has been approached for comment.