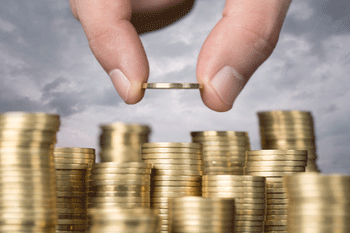 Local authorities should provide alternatives to payday lenders through credit unions, according to a new report by the Co-operative Party and the Association of British Credit Unions (ABCUL).
The report, titled Credit Unions and Government: Working in Partnership - launched at the party's annual conference in Cardiff - called on councils to build their own credit unions as viable alternatives for residents to payday lenders.
It outlines how local government can support local residents through credit unions including providing crisis loans instead of social funds, supporting social housing tenants to pay rent under Universal Credit, offer credit in competition with high-cost payday lenders, and support local start-up businesses through lending to entrepreneurs.
Examples of successful credit unions include Lanarkshire Credit Union and its 'savvy savers' project with schools, Cardiff & Vale Credit Union's payroll services working with local NHS trusts and housing associations, and North London Credit Union including Sharia finance for start-ups and a principle of ethical finance.
The London Borough of Haringey offered its credit union a £750,000 subordinated loan to help residents – in two years 1500 households have been provided with loans who may have otherwise gone to the payday lending market.
Cllr Joe Goldberg, cabinet member for economic development, social inclusion and sustainability at Haringey LBC said: 'Credit unions are community-based financial co-operatives, owned by members that offer fairer financial services for their members. Credit unions are not driven to make money for external shareholders but have to make decisions in the best interest of their members.
'As well as offering accessible and affordable loans and savings products, they can offer help and support. If we want to tackle the menace of these unscrupulous lenders in our communities, we have to help credit unions grow as a viable alternative in the marketplace and there is a lot councils can do to help.
The report states that credit unions and local authorities 'have a long track record of working together' advancing financial inclusion, providing access to affordable and appropriate financial products, as well as services to local residents.
It said: 'Many of the strongest credit unions began life serving the employees of local government before extending their services – from a strong and established base – into the wider community.'