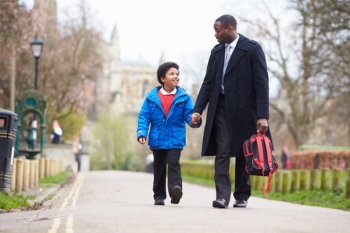 A further £5m has been awarded to local authorities across England to deliver projects that tackle air pollution.
The funding, from the Government's Air Quality Grant, will enable councils to implement measures such as school street closures at pick-up and drop off times, promoting anti-idling, encouraging the uptake of electric taxis and training GPs to become air quality champions.
Environment Minister Rebecca Pow said: 'This funding demonstrates our commitment to improving our air and also our openness to innovation, through pioneering initiatives such as campaigns to encourage greater use of electric bikes and education programmes teaching children about the harms of fine particulate matter.
'We know local authorities are in the best position to address the issues they face in their areas. These projects demonstrate how they can deliver innovative solutions for their communities and we will continue to work with them closely to offer ongoing support.'
The Government said this year's grant was double the funding awarded last year due to the range of strong applications.
Almost £70m has been awarded through the Air Quality Grant since it was launched in 1997, helping reduce emissions of nitrogen oxides by 32%.
A study published yesterday showed school streets can cut air pollution by 23%.