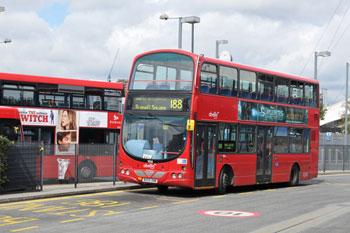 Eighteen local authorities have been awarded £7m of funding to fit buses with green technology to cut harmful emissions.
The Clean Bus Technology Funding from the Department for Transport will enable the local authorities to retrofit 439 buses with technology to reduce nitrogen oxide emissions in pollution hotspots.
The Government said this will improve air quality in town and city centres.
Transport minister Andrew Jones said: 'Greener buses mean cleaner town and city centres and a healthier environment for everyone. The upgraded buses that will soon hit the roads in England continue our commitment to better air quality by investing in greener transport.
'By targeting pollution hotspots and backing the low-emission technology of the future, we are making the right long-term decisions to improve people's lives.'
As part of the finding deal, the councils must monitor the impact of the scheme to provide evidence of their effectiveness.