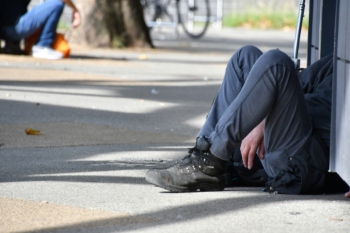 Councils in England have received a £174m funding boost to deliver 2,900 homes for rough sleepers.
The money, from the Government's Rough Sleeping Accommodation Programme, will provide the 'move-on homes' between 2021 and 2024.
The housing will come with specially-trained support workers to offer treatment for mental health issues and substance misuse.
Eddie Hughes, minister for housing and rough sleeping, said: 'One person sleeping rough on our streets is one too many, and more is needed to help people who find themselves in this terrible situation.
'That's why I'm delighted to announce this funding for the Rough Sleeping Accommodation Programme, which is supporting people to access housing and, crucially, specialist support to rebuild their lives and become independent again.'
Councils are also being urged to bid for funding for the remainder of the programme.