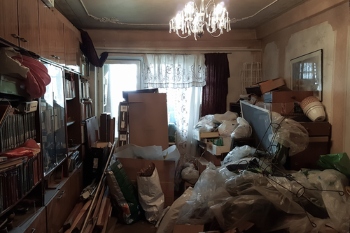 Local authority housing officers should be given better training or even specialist anti-hoarding teams to deal with hoarders, researchers say.
Researchers from the University of East Anglia (UEA) have worked with housing officers from Norwich City Council to develop a database for the officers to log hoarding cases.
A total of 38 cases were recorded between May and August 2021 and each was assigned a clutter rating. Other information, such as the vulnerability of the tenant and safeguarding issues, was also logged.
The research team found that the majority of hoarders lived alone (87%) and almost half (47%) had a known vulnerability or disability. Around 60% of cases lived in flats and just over a third (34%) posed an environmental health or fire risk.
The team recommended that housing officers are given better training – particularly to deal with hoarders with mental health disorders and underlying trauma – and that specialist teams could help hoarders reduce their clutter.
Lead researcher Dr Sarah Hanson, from UEA's School of Health Sciences, said: 'People who have a hoarding disorder have trouble throwing things away, they collect and accumulate belongings, and their living spaces become very unmanageable.'
She continued: 'Hoarding behaviours are associated with a higher rate of healthcare utilization, chronic and severe medical concerns, a higher rate of mental health service use and housing insecurity due to the threat of eviction.
'As well as affecting the individual's health and wellbeing, hoarding often affects relationships and family life. It can also cause a significant fire and environmental health risks and a significant economic burden to housing providers and emergency services.
'Working with hoarders presents many challenges to housing providers, who need to balance the care of their properties with the care of their tenants. Dealing with the results of hoarding can be traumatising for the person who hoards and the hoarding behaviours usually re-occur.'
'Housing officers need long-term, ongoing support and specialist training to manage hoarding cases, but this is often challenged by other demands of the job, which are often emergency situations,' Dr Hanson added.
'It's really important that housing officers should have stronger links with mental health providers and be able to refer hoarders for further support packages.'