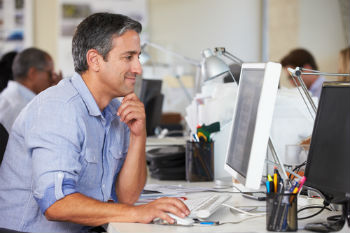 The use of temporary staff by local authorities has increased by 2.7% over the past year, with more councils taking on highly skilled, professional workers, according to new figures.
The Comensura Government Index (GI) found between April 2013 to March 2014 local authorities were using a greater number of temporary workers to provide flexibility in delivering front-line services.
The Index also revealed a growing trend for local government to recruit white collar temporary workers, with professional roles increasing by 10.5% in the same time period.
Jamie Horton, managing director at Comensura, said: 'The growth in professional white collar temporary workers, especially in information technology, is indicative of a rapidly changing public sector, which needs to access specialist skills and expertise on a short-term or project basis.
'As the economy continues to improve, we could see a talent tug of war between the private and public sector for highly specialist temporary and contractor labour.'
The findings also show a trend towards hiring older temporary workers, with 12.1% more over 65s being employed. The recruitment of 45-54 year-olds also increased by 9.3%, with 55-64 year-olds increasing by 8%.
'Variation in the age of workers speaks volumes as to the changing mix of temporary labour,' Horton said. 'Hiring managers are turning to more experienced temporary workers to minimise impact on front line services as they can't always afford the extra cost and time associated with hiring younger employees.'