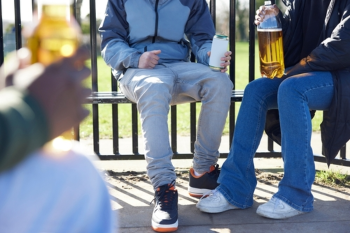 Local authorities issued the highest ever number of penalties for anti-social behaviour – or for what have been branded 'busybody' offences – in 2022.
A new report from the campaign group the Manifesto Club found that 13,443 on-the-spot fines were issued for violating a Public Spaces Protection Orders (PSPOs) in 2022, an increase from the previous high of 10,413 penalties in 2019.
Nearly 160 councils issued at least one penalty in 2022, according to the report.
Introduced in 2014, PSPOs were brought in to target serious anti-social behaviour.
However, the Manifesto Club has warned that the powers were drafted so loosely that councils have used them to criminalise activities such as swearing, feeding the birds, busking, drinking alcohol, begging, and sleeping in a public place.
Out of 303 local authorities that responded to a freedom of information (FOI) request by the group, 266 councils said that they currently had at least one PSPO in place. Only 10% of councils had never had a PSPO.
Together the responding councils said that they had 2,003 PSPOs currently in place. Some of these included more than 20 separate restrictions.
According to the report, four councils banned shouting and four banned making noise. There are 22 restrictions on loitering, seven on busking, 11 bans on swearing/foul language, six on feeding the birds, and seven restrictions on rough sleeping/sleeping in a vehicle.
Josie Appleton, director of the Manifesto Club and author of the report, said: 'This legislation is so badly drafted that it has led to a free-for-all for any council official who wants to ban anything. There are now thousands of petty restrictions on almost any conceivable activity in public spaces. These powers need to be scrapped or severely reformed before more innocent people are punished and our public spaces become the private spaces of officialdom.'
Tim Clement-Jones, a liberal democrat peer who has challenged PSPOs, said: 'I have raised the issue of PSPOs several times in the House of Lords, but it seems that the problems with this power continue to pile up. The redrafting of the Statutory Guidance hasn't worked. The government needs to go back to the drawing board and bring through a properly regulated byelaw power that is not open to such abuse.'