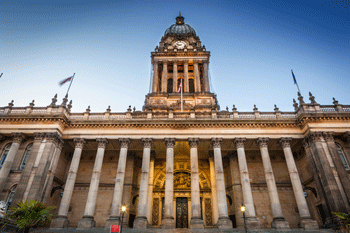 The UK's two biggest local authorities have blamed the Government for delays to introducing the country's first clean air zones.
Birmingham and Leeds City Councils say the planned zones will be postponed because the Government is late delivering the digital vehicle checker tool needed.
They say they were on track to implement the schemes next January on the understanding that the equipment would be ready by October, but have now been told it will not be available until at least December.
They also say the Government is now expecting local authorities to deliver a system for collecting payments from non-compliant vehicles, having previously said it would do so.
Waseem Zaffar, cabinet member for transport and environment at Birmingham City Council, said: 'We are unable to go ahead with our clean air zone in January as planned, as this would be completely unfair on residents, businesses and visitors to the city who would only have a matter of weeks, if not days, to make key choices about their travel behaviour or upgrade their vehicles.'
Deputy leader of Leeds City Council, James Lewis, said: 'It is extremely disappointing that Leeds has been forced to delay the introduction of one of the UK's first clean air zones because of the government's failure to meet its own commitments to the two largest local authorities.'