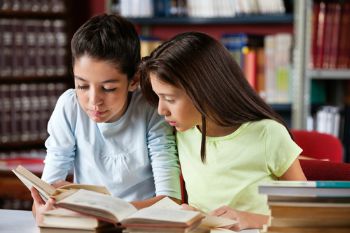 Councils are warning investment in libraries is crucial to help children catch up on lost learning and support local communities post-pandemic.
The Local Government Association (LGA) said many libraries adapted quickly when they were closed down due to COVID-19 restrictions such as providing virtual services, online reading groups and support for families receiving free laptops.
Many will also be providing free online activities and games as part of an an enhanced Summer Reading Challenge to supplement children's reading skills.
Cllr Gerald Vernon-Jackson, chair of the LGA's Culture, Tourism and Sport Board, said: 'Libraries can play a key role in our national recovery from COVID-19, supporting local communities, and in particular helping children catch up on lost education, and supporting adults to retrain through jobs and skills advice.
'They are a fantastic resource for local areas which is why they need the necessary investment to remain open and continue the great work they already do in the long-term.'