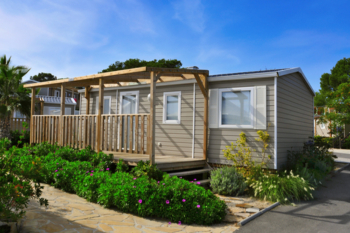 Local authorities will have more powers to crack down on rogue mobile home site owners, the Government has announced.
A minority of the 2,000 park home sites across the country are run by rogue operators who intimidate and overcharge residents, and neglect their duty of care.
Housing minister Heather Wheeler confirmed that councils will be granted tougher powers to tackle this problem, ranging from fines to outright bans for the worst offenders.
The changes will prevent site operators from burdening residents with unfair charges. Some mobile home owners have reported management charges increasing by as much as 50% each year.
The new powers will also provide greater transparency for those who live on the site and there will be better guidance available on what to do if residents feel they are being harassed by their site owner.
'Everyone has a right to feel safe and secure in their own home. We know some people in mobile homes have been ripped off by rogue site owners who charge excessive fees and harass residents,' said Ms Wheeler.
'To stop this, councils will be given powers to ban site owners who do not meet the standards expected of them. We will make sure they have the tools needed to protect the vulnerable, while allowing honest operators to flourish.'