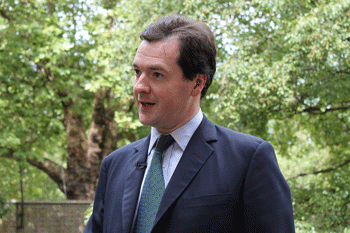 Councils have been given a 'stay of execution rather than a reprieve' following the news there will be no emergency budget, finance chiefs have said today.
In his first statement since last week's referendum results, chancellor George Osborne said there would be no emergency budget before the autumn.
However, Rob Whiteman, chief executive of the Chartered Institute of Public Finance and Accountancy (CIPFA), said: 'So while public services will breathe a sigh of relief that there is no immediate emergency budget as warned before last Thursday, the message was clear that action will be taken under a new prime minister in the autumn if OBR reports that the economic conditions have worsened the position of our public finances.
'For the numerous health trusts and councils with dire finances, this will feel like a stay of execution rather than a reprieve. And, given the falling markets we are seeing, there will also be some trepidation that the chancellor may be forced to look at public finances before the new government is assembled.'
In his statement, Mr Osborne also said the UK should only trigger the Article 50 procedure to leave the EU when it has a clear idea of what relationship it wants with its European neighbours, chancellor George Osborne has said.
Mr Osborne has sought to reassure the financial markets by stating: 'Britain is ready to confront what the future holds for us from a position of strength.'
He said: 'Given the delay in triggering Article 50 and the Prime Minister's decision to hand over to a successor, it is sensible that decisions on what that action should consist of should wait for the OBR to assess the economy in the autumn, and for the new Prime Minister to be in place.
'But no one should doubt our resolve to maintain the fiscal stability we have delivered for this country. To all companies large and small I would say this: the British economy is fundamentally strong, we are highly competitive and we are open for business.'
He also said that while the outcome was not what he had hoped for, he intended to play an 'active role' in future negotiations.