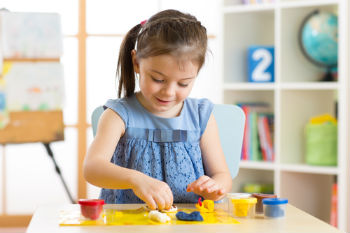 Councils have been given the freedom to move government funding for free childcare entitlements to meet demand during the coronavirus outbreak.
Councils will be allowed to redistribute funding where absolutely necessary to ensure sufficient childcare places are available for vulnerable children and those of critical workers.
Children's minister Vicky Ford said: 'Councils are best placed to respond to the childcare needs in their area, so it's right that we give them extra support to face these unprecedented challenges.
'They can use flexibility to redistribute entitlements funding in exceptional cases where other options have been exhausted, helping nurseries and other settings stay open and making sure enough childcare places are available.'
The Government will publish new guidance soon setting out what steps councils must take to move funding between settings if more childcare places are needed locally.