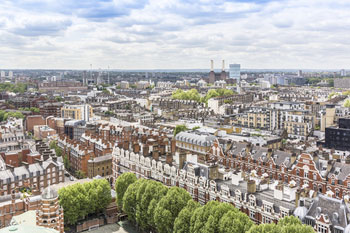 Councils will be allowed to triple the council tax on homes left empty for five to 10 years, following an amendment to a government bill.
Local government minister, James Brokenshire, also confirmed councils can now double the rate of council tax on homes left empty between two and five years, and quadruple it one homes left empty for more than a decade.
Mr Brokenshire said: 'We're determined to do everything we can to ensure our communities have the housing they need. That's why we're giving councils extra flexibility to increase bills and incentivise owners to bring long-standing empty homes back into use.
'By equipping councils with the right tools to get on with the job, we could potentially provide thousands more families with a place to call home.'
The Government is also publishing revised guidance for councils on the use of premiums to ensure the policy does not affect low-demand areas of hinder complex regeneration schemes.