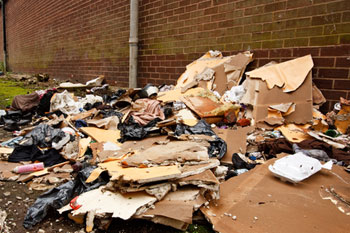 New legislation will make it easier for local authorities to stop, search and seize vehicles suspected of waste crime.
Under the new legislation, enforcement officers will have more power to deal with those suspected of being involved in fly-tipping, a crime which costs councils £45.2m a year to clear up.
The new powers will also extend the offences vehicles can be seized for including operation of an illegal waste site, breaching the waste duty of care and carrying unauthorised controlled waste.
Resource management minister, Dan Rogerson, said: 'Fly-tipping blights communities and poses a risk to human health, which is why we are supporting the seizure of vehicles suspected of involvement in this pernicious crime.
'The removal of their means to dispose of waste illegally will act as a greater deterrent to persistent offenders.'