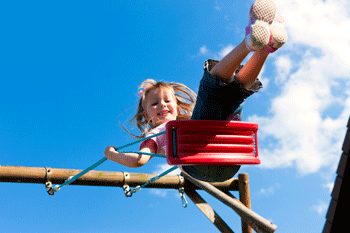 Councils have been forced to close 347 playgrounds across England since 2014, new research has revealed.
A freedom of information request by the Association of Play Industries (API) found 70 playgrounds have been closed in 2017/18 alone.
Local authorities are also spending £13m less each year on playgrounds on average.
The research also found that by 2020/21, local authorities expect to spend 44% less on play facilities, which is a decrease of £25m.
'Something we all took for granted – safe, local and free spaces in which to play – is disappearing,' said Mark Hardy from the API.
'Our latest research shows a very worrying picture indeed and, unless action is taken now, it seems we are in danger of losing playgrounds. Let's not forget that when a playground is neglected and closed it is often lost forever.'