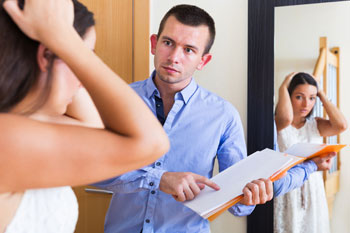 Councils are failing to use new powers to force bad landlords to pay back rent, the Residential Landlords Association (RLA) have warned.
The RLA said figures show that only three rent Repayment Orders have been made by councils in England in the past 18 months.
Since April 2017, councils have been allowed to reclaim rent from private landlords for a range of offences when rent was paid through housing benefit or Universal Credit.
David Smith, policy director for the RLA, said: 'Councils are failing tenants and good landlords. For all the talk about them needing new powers, the reality is that many are not properly using the wide range of powers they already have to drive out criminal landlords.
'Laws without proper enforcement mean nothing. It is time for councils to start acting against the crooks.'
Previous research from the RLA also shows that two thirds of councils in England and Wales brought no prosecutions against private landlords in 2017/18.