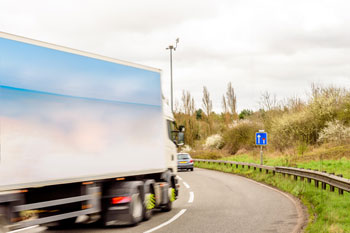 Only a small minority of local authorities have plans to support the 'last mile' stage of online shopping deliveries, according to a new report.
Planning and development consultancy Lichfields says experts expect to see a 40% expansion in urban logistics facilities in the next four years.
It said 55% of local authorities in a survey thought they were well positioned to cater for new requirements and three quarters understood the need for employment sites suitable for logistics operators.
But less than a quarter had developed local plans with policies to meet the demands of the final 'last mile' stage of deliveries to peoples' homes.
Lichfields says local authorities must ensure they have a clear understanding of their position in logistics chains and how they align with their industrial strategies.
Ross Lillico of Lichfields said: 'The scale of anticipated growth means that it is vitally important that local authorities plan appropriately to meet the needs of the sector or risk overheating commercial property markets and crowding out more cost sensitive industrial occupiers in urban areas.'