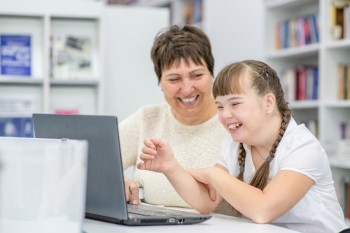 Local authority deficits in special educational needs (SEN) have reached an 'unmanageable' £2.4bn this year, new research has uncovered.
The analysis from the County Councils Network (CCN) and the Society of County Treasurers shows the deficit is six times higher than levels in 2018.
Council leaders are warning this figure could rise to £3.6bn in 2025 due to the increase in demand for support from young people.
CCN said that scrapping the deficits - in addition to reforms being introduced later this year - would allow councils a blank slate in providing these vital services.
'With councils' deficits now at £2.4bn many council leaders believe the scale of their debts are unmanageable,' said Cllr Keith Glazier, children's services spokesperson for CCN. 'This is why we are urging the government to write off these deficits, otherwise we face catastrophic financial decisions through no fault of our own or local parents.
'Importantly, this will also buy local authorities and the government time for its new reforms to be implemented, which should address the significant demand-led pressures councils are currently facing. Therefore, councils will be able to start on a blank slate with far less strain on our budgets, so we can better support those with SEN.'
CCN is also calling for the 'Safety Valve' programme - where individual councils are given funding to decrease their deficits alongside implementing changes to their SEN support - to be expanded out further.