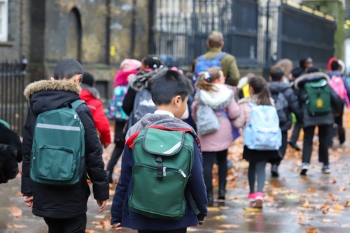 Local authorities do not have an accurate figure of how many children there are in England nor of how many children are not receiving education, according to the Children's Commissioner for England.
A survey of local authorities in England carried out by Children's Commissioner Dame Rachel de Souza, has revealed that all of the 145 councils that responded knew how many pupils were registered in maintained and academy schools in Autumn 2021. However, only 18% provided an estimate of the number of children in mainstream independent schools.
Published in a new report, the survey findings also revealed that while all of the councils in this sample were able to provide estimates of the number of registered Elective Home Educated (EHE) children, just 8% of them provided an estimate on the number of home educated children not registered.
Half of the local authorities provided estimates for persistent absence and severe absence. The average rate of estimated persistent absence – defined as missing over 10% of sessions – was 22% and the average rate of severe absence (missing over 50% of sessions) was 1.5%.
In total, the Children's Commissioner estimates that there were 1,782,000 pupils persistently absent and 124,000 pupils severely absent in the autumn 2021 term.
Nearly 40% of the councils who responded to the survey provided data on the number of children who missed more than a week of school in Autumn 2021 waiting for a school place. Over 90% of the local authorities could estimate the number of Children Missing Education aged 11- 15 and 88% provided estimates of Not in Education, Employment, or Training (NEET).
In the foreword to the report, entitled Where are England's children?, Dame Rachel wrote, 'Before this work there was no national picture of where children are and if they are attending schools. From the survey we have conducted we have found that [local authorities] do not have an accurate figure of how many children there are in England – let alone the number of children not receiving education.
'Many [local authorities] rely on time lagged population estimates to tell them how many children there are in their area, but migration and other factors mean this information is often inaccurate.
'This is an urgent problem. It is crucial that we know where all children are, and that we develop the necessary infrastructure to maintain this understanding. We need to recognise the barriers to attendance that individual children face so we can build a system that will enable them to thrive.'
Responding to the report, a Local Government Association (LGA) spokesperson said: 'Good attendance at school plays a vital role in children's development and for their well-being.
'We were pleased the Government recently acted on councils' concerns by introducing a register of children not in school, to help councils to ensure that children are receiving a suitable education in a safe environment.
'However, the safety net that schools and councils provide to ensure that children do not miss out on their entitlement to education is stretched to capacity, exacerbated by a lack of resources and powers available to councils to fulfil their statutory duties – which worsened as a result of the pandemic.
'We would like the Government to work to raise the profile of children missing formal full-time education, and resource councils adequately to fulfil their responsibilities in ensuring all children receive a suitable education.'