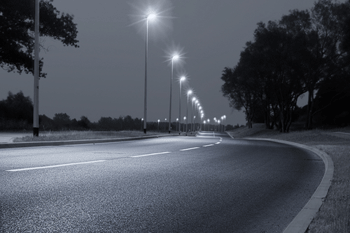 Councils have defended moves to turn off streetlights after police data suggested that nighttime road deaths rose as a result.
Deaths increased by 39% in four years from 2009 after lights were switched off to reduce costs and energy usage.
Serious injuries were up 27% and minor injuries increased by 19%, according to the data.
But a spokesman for the Local Government Association insisted that improving road safety and reducing the number of people killed or injured on the roads was a 'key priority' for councils.
He continued: 'Police and communities are always consulted before street lighting is reduced or dimmed and if councils were presented with evidence it was causing a public safety risk they would act.
'However, this data fails to provide that evidence.'
Earlier this month, the AA called the switching off of street lighting the 'insidious threat' to road safety.